Community
Serving Those in Our Communities
Passionate about caring for others, United Urology affiliate physicians and staff support our community efforts by volunteering their time and talent to our community outreach programs. United Urology affiliates support our communities in several ways:
Prostate cancer programs including free screenings, community awareness and education, as well as funding for research.
Free community education programs throughout the year.
Scholarships for students earning a degree in healthcare.
Employee engagement – Our employees have donated over 30,000 hours of volunteer time through various company-sponsored community initiatives.
In Maryland, Chesapeake Urology founded the now national ZERO Prostate Cancer Run/Walk event, a 5K and 10K footrace, which has raised more than $5,000,000 for prostate cancer research, awareness, patient assistance programs, and provided more than 8,000 prostate cancer screenings to high-risk men in need.
"The Community Outreach program is what helps make this a great company. It's easy to make a donation, but a company that actively engages with the communities it serves speaks volumes; this shows a long-term commitment to help those in need. As a Chesapeake Urology employee, I feel a dedication to take an active role in our community outreach program."
–Dena Guariglia, Electronic Data Interface Team
Free Screenings
Funds raised through the Prostate Cancer Run/Walk events provide free prostate cancer screenings to high-risk men in communities where health disparities are prevalent and the need for medical services is great.
Prostate Cancer Run/Walk
Ending prostate cancer is a signature cause at United Urology Group affiliate practices. The run/walk events bring staff, physicians, survivors, patients, families, runners, and the community together to raise funds and awareness. The $5,000,000 raised to date endowed two prostate cancer research scholarships, provided over 9,000 free screenings, and funded awareness and patient assistance programs.
Community Education
United Urology Group affiliate specialists serve as speakers for businesses, schools, church group, health fairs, and other opportunities to raise awareness for a variety of urological conditions, symptoms, treatments and preventive measures.
Holiday Drives
During the holiday season, affiliate practices collect food, toys, and children's pajamas for distribution to needy families and hospitalized children.
Bladder Cancer Walk
Collectively, United Urology affiliates treat over 5,000 bladder cancer patients annually. The BCAN Walk to End Bladder Cancer is an annual, nationwide, 1-mile walk to raise awareness, recognize and celebrate survivors, and raise funds for research and patient assistance programs.
Support the Troops
United Urology affiliates appreciate the dedication soldiers make to keep our nation safe. Many physicians were former military service members and many employees have spouses, children or grandchildren actively serving in the military. Several affiliate practices take time to give back by collecting thank you cards, snacks, and personal hygiene items to show pride and gratitude.
Did You Know?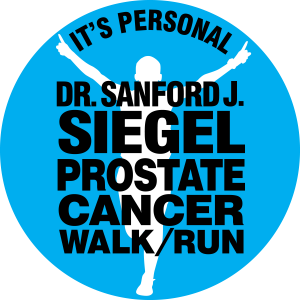 Founded by CEO, Dr. Sanford J. Siegel, in support of United Urology Group affiliates' signature cause – ending prostate cancer – prostate cancer run/walks are family-friendly events that take place during September's prostate cancer awareness month. By bringing together survivors, families, medical personnel, runners and community members, these events have raised over $5,000,000 for prostate cancer research, screenings, patient assistance programs, and awareness.